Welcome
The two most imporant characteristics of the cabinets in your kitchen, bathroom, or office space are design features and storage space. However, beauty, aesthetics, and finish are equally valuable to bring sense of completeness to your home, office, or other commercial space.
When an off-the-shelf offering like you may find at big box and other retail stores does not satisfy in any one of these areas, most people set their sights on a custom designed solution.
Portland Custom Cabinetry is a boutique shop that tailors the needs of every project to the dreams of our customers. We have been in the industry for many years and understand the nuances of custom design work, and the attention to detail needed to bring it to life. We work with you on timelines and price points that are best suited for your needs for every cabinetry project we take on.
About Us
We are a custom cabinetry craftsman in Portland, OR., who have been crafting cabinets and other wood features for many years. We specialize in customizing spaces, and work with a number of different materials and finishes to satisfy every need from the mundane to the nuanced and complex. We can do any number of woodworking projects to satisfy the funtional needs of your space, while providing beautiful and satiffying finish.
Cabinet Maker Services
Our services are tailored to design to your needs. Custom cabinetry work is exciting work for us and we love what we do. Our craftsman installations can be found in home, office and business settings all throughout the the area. While we get a variety of niche requests, our core business based on:
Kitchen cabinets
Bathroom vanity
Bookcases
Office cabinets / Libary bookcases
Built-ins, fireplace mantles
Custom furniture
Custom cabinets are a fantastic interior design touch that is going to take your property to new levels of charm. Do not hesitate to give us a call to talk about the many options we can explore for your project. Our approach ensures that the cabinets are well aligned with your vision. With an abundance of materials to choose from, including a variety of hardwood finishes, any look can be acheived. For every project, we work to deliver the highest quality inside of the needs of your timelines and budget.
Kitchens are one of the most used and occupied rooms in a modern home. The cutting edge features of a well-designed kitchen are often the difference between loving and hating the space.
Beauty and function are more important in this setting than almost all other rooms in the house. Our solutions follow a consultation which explores the possibilities and aligns with your desires.
We build and install our project, rather than relying on outside contractors, taking care to ensure the quality you expect of a custom designed solution. Whether for a complete remodel, or just a facelift, the answer will fit the needs of the project.
"Good cabinet shops in the area are difficult find. Luckily, I found the experts at Portland Custom Cabinetry to be quite dependable cabinetmakers that care about their customers. They did a great job delivering on my request and I highly suggest them if you are wanting to have the best quality cabinets." – Sheryl E.
Custom bathroom cabinetry in Portland, OR., are incomparable to the cookie-cutter cabinets you often see in new (or old) construction. Your home is a special place and custom cabinets can bring much more pride and pleasure than generic options. Getting away from modular cabinets is trending, and craftsman options afford you complete control over the final product. Involving leading experts for cabinets and bathroom vanity work in Portland will ensure a long-lasting and pleasing bathroom area.
Office cabinets and library bookcases are almost always best suited for custom cabinetry design. Unlike many kitchens, the dimensions of these rooms have no standards, so modular solutions tend to not fit seamlessly into the room. After a consultation, a completely custom design will make the final product look like it was made for the space - because it is!
Whether it's built-in bookcases, drawers, shelving, cabinets, or even a desk, we've got your needs covered.
"The best custom cabinet makers near me are over at Portland Custom Cabinetry. There is no other cabinetmaker in Portland, Oregon that can provide thorough, informative, and impressive services at this calibur. I highly recommend them to anyone needing a cabinetry contractor in Portland." – Scotty G.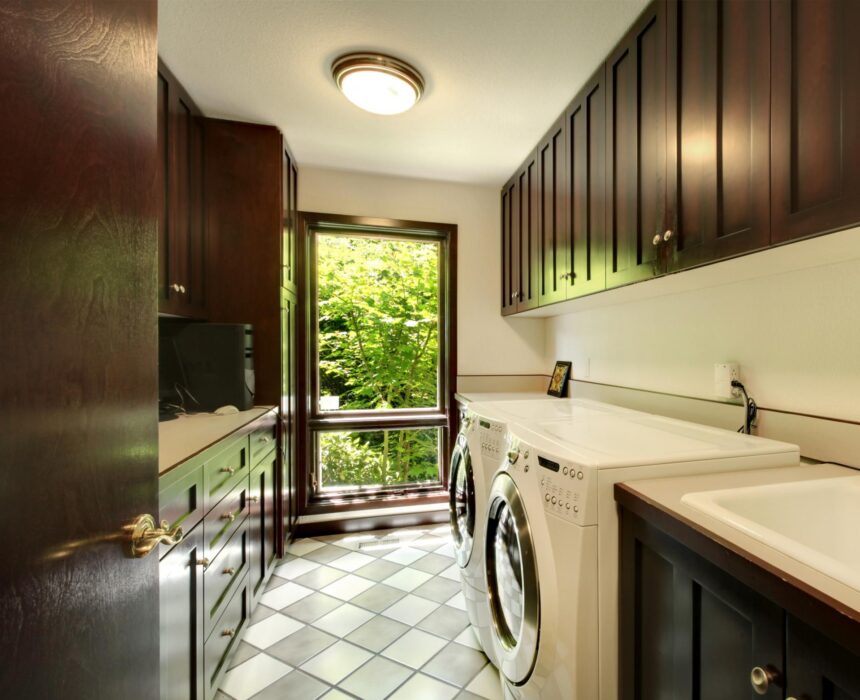 Not happy with your current space, but not sure what you want to do next? We offer full-service design to take care of projects large and small, residential and commercial. We work in home and business settings alike.
Modular and big box retail cabinet options are not a match for the impressive and high-quality cabinet design services afforded by cabinet makers who build to a design spec. Whether for your home office, bathroom, or kitchen, we are trustworthy cabinet makers in Portland with a passion for quality, service, and delivery.
If you want to find furniture makers, or if you need assistance with high-end woodwork, make sure you turn to our us. For all of your woodwork needs, including mantles, built-in storage, custom-made furniture, or any number of other woodcraft solutions, we are the experts that care to do the job not just right, but do it well.
Our woodworks shop works in all kinds of hardwood and other materials to create a solution that cannot be found in retail stores.
"Design, construction, and installation of cabinets in Portland done by reputable cabinet makers can be a bit challenging to find. After some trouble finding a cabinet contractor that is highly skilled and trustworthy the Portland cabinet contractor that I have come to know and trust is over at Portland Custom Cabinetry." – Stephan J.
Call our friendly professionals for a free consultation! Whether you are planning a comprehensive remodeling project, a small upgrade, or are working in new construction, investing in built-to-order cabinets will provide a noticable difference for your property's curb appeal, comfort, and value.
Our experienced team is prepared to handle any and every detail to meet your needs.
We look forward to discussing your project details when you give us a call or reach out using the contact form above.