Welcome
Cabinets are an essential element in all modern homes. High-quality cabinetry should provide the necessary utility and storage that homes need while giving the living space an aesthetic appeal and intrigue.
Most of the mass-produced cabinets found at big box stores lack either the features, design, or aesthetics you are looking for. This is the primary reason why a custom-built cabinets project will always do a better job. You do not have to make any compromises in your kitchens, bath, library, or office with custom cabinetry.
Portland Cabinetry Pros is a custom cabinet service, creating furniture-quality designs, house remodel projects, and high-quality cabinets for your home or office. Our custom-built products always hit the spot between utility and aesthetics.
About Us
Portland Cabinetry Pros is a family-owned company specializing in cabinet craftsmanship and other custom work with wood for house and kitchen remodel projects. Our extensive experience in designing, craftsmanship, woodworking, installation, and customization enables us to tackle everything from simple kitchen remodels to a complete overhaul, redesign, and installation of new wooden elements in your home or office.
We truly believe that off-the-shelf cabinetry solutions will always leave you unimpressed and often disappointed. By taking the initiative and going with custom work and style, you ensure that your needs are met and your cabinets are constructed from high-quality materials and hardware that will last for decades.
Cabinet Maker Services
At Portland Cabinetry Pros, we take pride in providing top-of-the-line custom work that is an ideal fit for your needs and budget. Whether you plan to give a new life to your kitchen, spruce up your home office with a new style, or install a complete house and kitchen remodel, we have your back.
We thrive on unique challenges and projects that will inspire you and improve the style of your living space. Even so, you can find the core services we offer below:
Kitchen cabinets and pantries
Bathroom vanity units
Bookcases and storage shelves
Office cabinets/library bookcases
Built-ins, fireplace mantles
Closets and doors designed, crafted, and installed
Custom furniture
Custom cabinets are the cornerstone of our business. Portland Cabinetry Pros built its reputation by providing premium cabinet woodworking and craftsmanship to design and produce custom cabinetry for homes. Also, we supported the vision and creativity of our customers to create exciting interiors that are unique and custom-built for their needs.
We offer unmatched flexibility and customization options, as you can choose everything from materials for your custom cabinets to a variety of modern finishes or a unique style for hardware. Finally, custom work enables us to put a proper timeline on all house and kitchen remodel efforts and clearly outline the budget for your custom cabinets.
The kitchen is the most important place in a home. A beautifully designed and crafted kitchen can instantly improve the overall aesthetics in homes and create that warm, inviting atmosphere.
Portland Cabinetry Pros specialize in designing and crafting beautiful kitchen cabinets with superior aesthetics and style while maintaining modern utility and flexibility. We also specialize in working with our clients to create a kitchen remodel plan that might include custom cabinets, along with other woodworking tasks. We discuss options and product choices that can help our clients achieve their dream kitchen.
"Good cabinet shops in the area are difficult find. Luckily, I found the experts at Portland Cabinetry Pros to be quite dependable cabinetmakers that care about their customers. They did a great job delivering on my request and I highly suggest them if you are wanting to have the best quality cabinets." – Sheryl E.
Bathrooms represent a unique challenge and some of the most difficult projects for remodels and woodworking. Modern bathroom aesthetics require a unique style that will fit in well with the ceramic tiles. Also, bathrooms require custom furniture with superior durability to prevent any water and humidity from ruining them. Cookie-cutter modular cabinets often fall short in one or more aspects, making custom cabinetry by far the best choice going forward.
If you want a beautiful bathroom with elegant style and modern bathroom furniture, custom cabinets, and vanities, we are the best custom cabinet maker Portland has to offer. Give us a call, and we can discuss your bathroom remodel ideas to come up with a plan and a budget for custom-built cabinets, closets, and vanities. We can also determine a timeline to have all these elements installed and finish the project promptly.
Construction projects usually dedicate a specific place for kitchens and bathrooms in homes. This makes it easy for furniture makers to make standardized, off-the-shelf products for such rooms. However, offices and home libraries do not have that privilege and are usually left to the architects and clients. This makes it very challenging to find standardized cabinets and storage that will be an ideal fit for your home office or library.
Customized cabinets and custom furniture and storage are a much better choice. You can choose the materials, finishes, style, size, and position of storage closets, filing cabinets, and bookshelves. If you are looking for a place that portrays a unique style and offers a calm, productive environment for reading and work, you can achieve this by letting us, the Portland cabinet professionals, transform your place with our amazing service. Give us a call to discuss how we can help.
"The best custom cabinet makers near me are over at Portland Cabinetry Pros. There is no other cabinetmaker in Portland, Oregon that can provide thorough, informative, and impressive services at this calibur. I highly recommend them to anyone needing a cabinetry contractor in Portland." – Scotty G.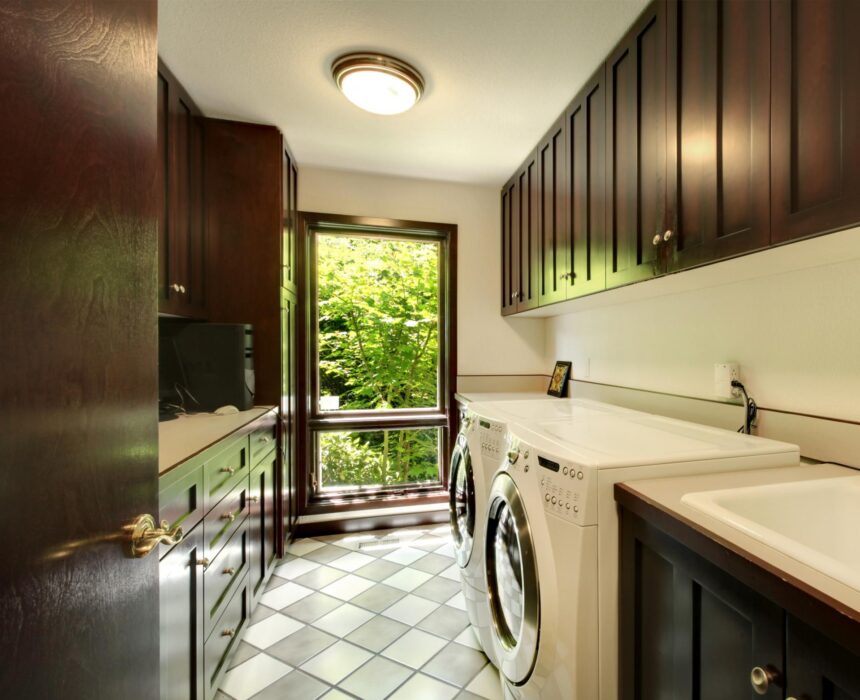 The true function of design is to provide a beautiful space that is easy to use. Today, modern design requires a perfect blend of utility and beautiful materials. If you find your current space uninspiring and want to create something singular and inspirational, contact the best cabinet contractors Portland has to offer.
Our Portland cabinet service relies on the experience and expertise of our craftsmen and designers, who specialize in both small and large projects and remodels. All you have to do is find the style you want, define the type of woodworking service you need (custom cabinetry, custom furniture, doors, etc.) and finishes. Regardless if it is a residential or business project, we always use the latest standards and trends in interior design to create beautiful kitchens, offices, home libraries, and other spaces.
To get a close look at our product design and discuss our custom cabinet Portland service, contact us today and set up a free consultation.
Woodworking is in our blood. For decades, our skilled craftsmen have honed their skills, and today they can provide top-of-the-line customized woodworking service. Whether it is cabinets, closets, vanities, bookcases, or plain shelves, we use our woodworking background to create beautiful modern pieces of furniture that will seamlessly fit into your space and provide you with the necessary utility you need.
Whether you are a fan of modern or classical woodworking, we specialize in both. Kitchens, bathrooms, living rooms, cabinets, offices, and libraries are just some of our regular projects. Our service includes the install of cabinets and other furniture, as well. We specialize in working on close deadlines and always guarantee to finish the job on time.
"Design, construction, and installation of cabinets in Portland done by reputable cabinet makers can be a bit challenging to find. After some trouble finding a cabinet contractor that is highly skilled and trustworthy the Portland cabinet contractor that I have come to know and trust is over at Portland Cabinetry Pros." – Stephan J.
Call our friendly professionals for a free consultation! Whether you are planning a comprehensive remodeling project, a small upgrade, or are working in new construction, investing in built-to-order cabinets will provide a noticable difference for your property's curb appeal, comfort, and value.
Our experienced team is prepared to handle any and every detail to meet your needs.
We look forward to discussing your project details when you give us a call or reach out using the contact form above.